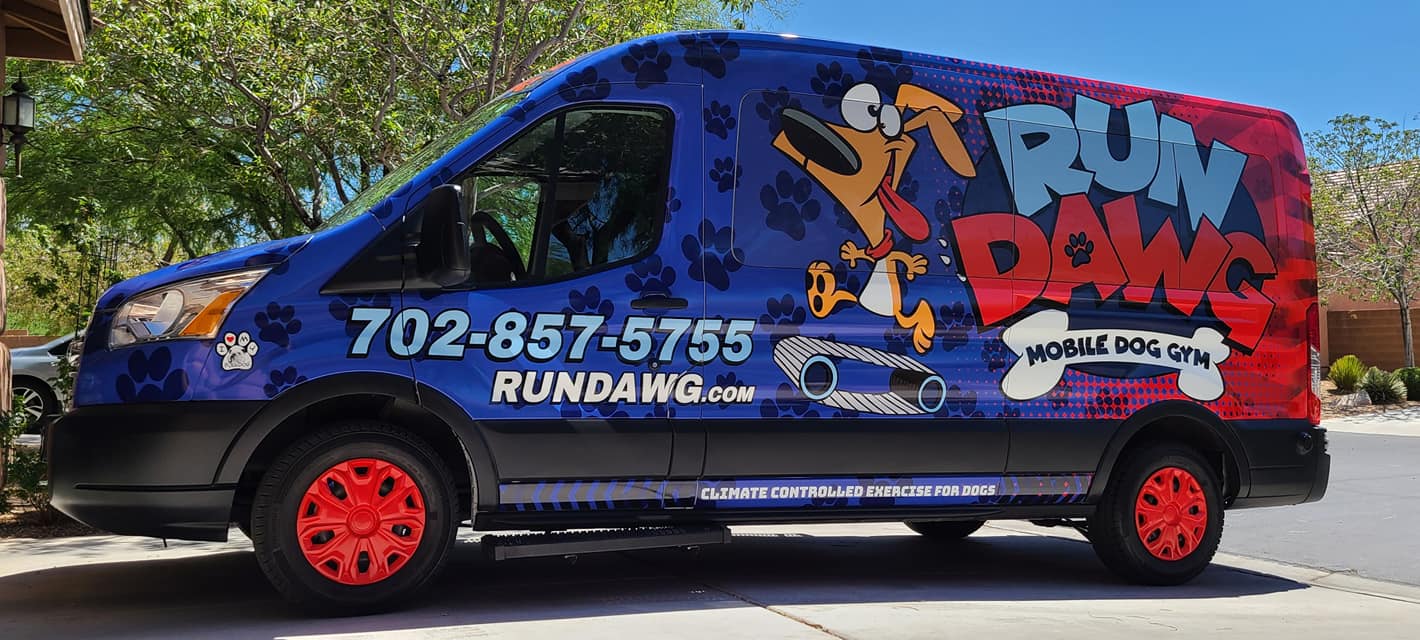 RUN DAWG Mobile Dog Gym is a dog exercise service that comes directly to you. Our vans are fully equipped to provide a safe and climate controlled environment. It's a new and fun way to walk or run your dog safely and securely, without the problems of dog parks or hot weather.
WHAT IS A MOBILE DOG GYM?
READY?
We come to you!
Our team of canine fitness coaches will arrive at your location and introduce your dog to our non-motorized treadmills and out climate controlled van. The beginning is usually pretty slow as the dog learns that the treadmill will not hurt them, and begins to understand that walking on a moving surface will not make them fall. We will encourage your dog with toys, clapping, whistling and positive motivation. The first few sessions will be all about learning a new skill, and growing to understand what the treadmill is.
SET?
Learning mode.
After their first run, your dog will begin to understand that they can move faster on the treadmill. Most dogs begin to walk within one or two sessions and will keep up a steady pace while being encouraged. We stay with your dog the whole time and keep motivating them! We are continually assessing your dog's physical condition as well as their personality, so we never overwork your dog past their limits. They can stop any time they are tired, and will get periodic rest and water breaks.
GO!
Beast mode!
If your dog likes to run and chase things, after a few initial sessions they will be confident enough to begin to run on the treadmill. We encourage them to run for short periods of time, then walk in order to cool down. Our "sprint" sessions are for dogs that have built up enough stamina to run for longer periods of time, and we will let them go for slightly longer before bringing them back down to a walk. Periodic rest and water breaks are provided, and we are always monitoring them to make sure they get the ideal workout.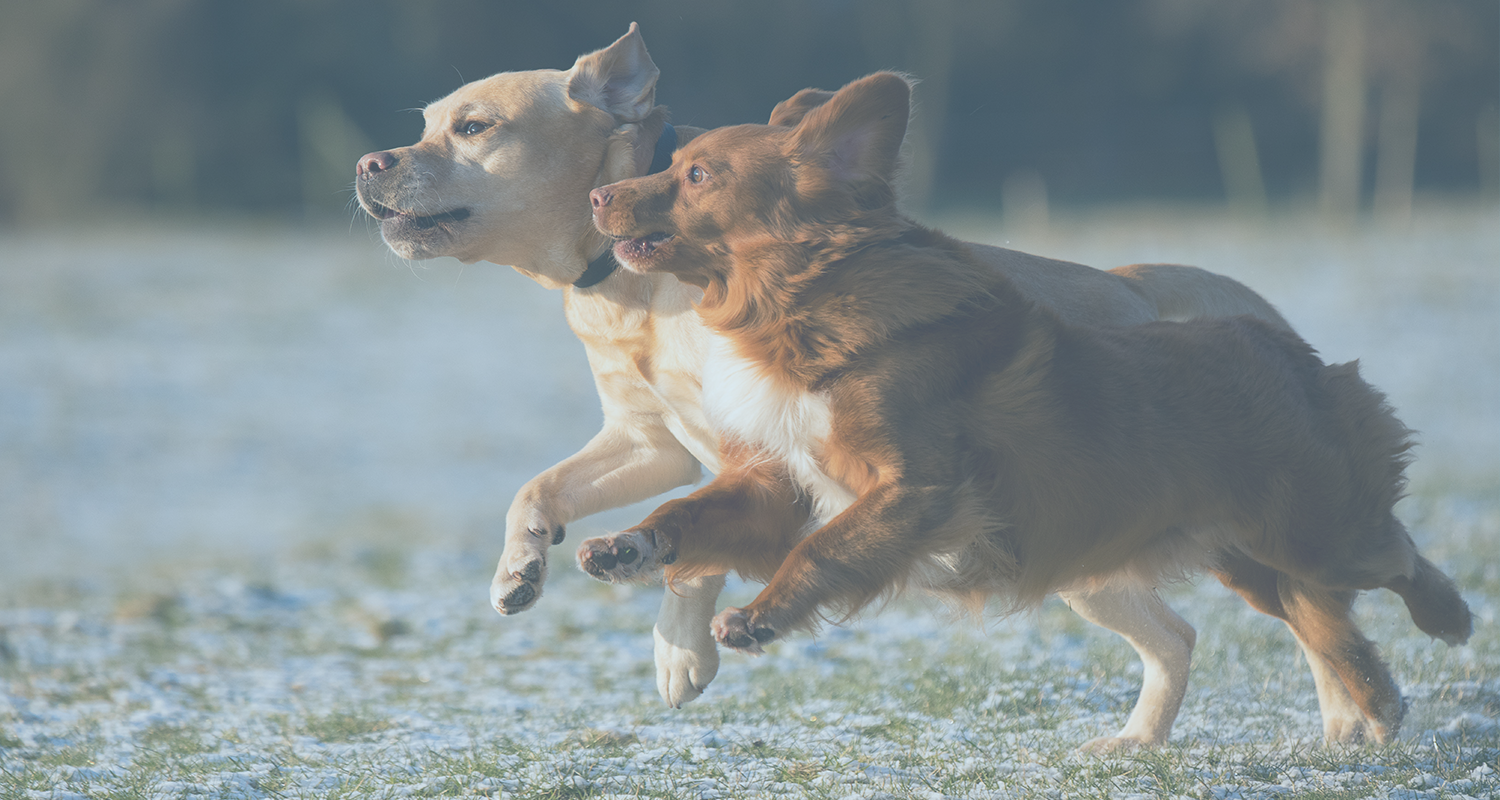 Reduces destructive behavior
Helps weight loss/control
WHY RUN DOGS ON TREADMILLS?
Dogs need to run. RUN DAWG Mobile Dog Gym allows them to do that in an environment where they won't burn their paws on pavement or get into fights at a dog park. They need tons of exercise to be happy and healthy, and very few of them get enough. The result is health problems, low quality of life and restlessness. Our exercise programs are designed to help your dog work through that energy while also gaining muscle and stamina.
When dogs don't get enough exercise and mental stimulation they suffer. Regular exercise will help improve the health of your dog in nutrition, cognition, and socialization. It will also help with destructive behavior and whining, restlessness and biting as well as fitness and appetite issues.
WHAT IS A MOBILE DOG TREADMILL?
A mobile dog treadmill is called a "slatmill," and it is not powered by a motor of any kind. It is made up of "slats" which are attached to a free-spinning belt, making a cushioned but solid surface for your dog to walk or run. The dog is harnessed to the equipment so they cannot fall off, and are encouraged to move forward using toys or positive motivation like clapping and cheering. There is no limit to how fast your dog can run, and many dogs will experience full-speed running that lasts for more than a few seconds for the first time.
Most dogs work out once a week, or possibly twice if they are not running full speed. Your dog will be less reactive and destructive as well as more happy. They will live longer and be healthier over the course of their life.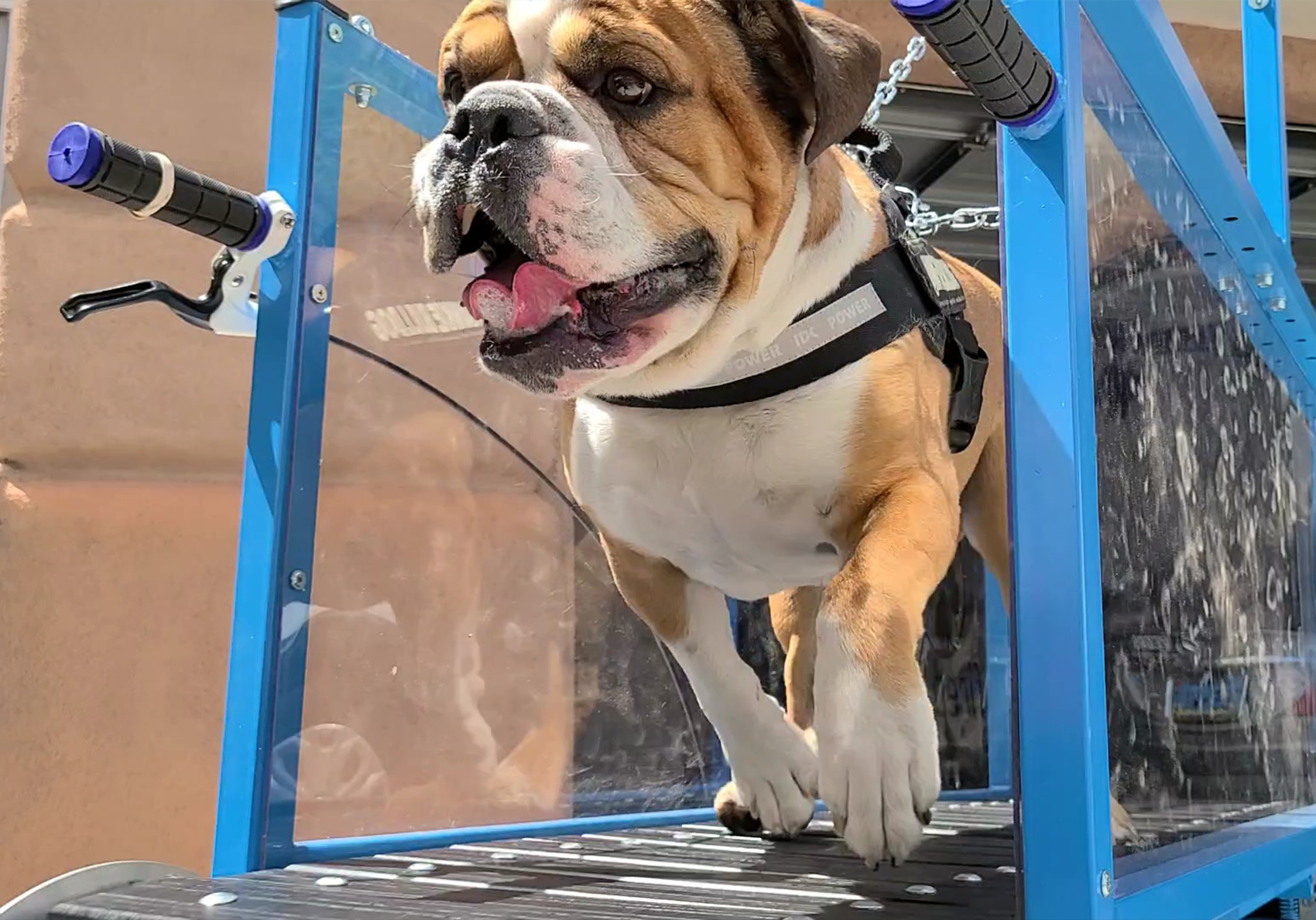 1.Take your dog to go to the bathroom
2. Don't feed 1 hour prior to the scheduled run
3. Have favorite toys ready
4. If your dog is aggressive please muzzle before we arrive
5. Ask your vet if they are OK to run
6. Have your dog ready to go with their harness on
7. Don't be jealous of your dog's awesome fitness.
HOW A MOBILE DOG GYM WORKS
Single
We come to you, and our canine fitness coaches spend 30 minutes working your dog out on our special, non-motorized treadmills.
$45/30 Min
Double
We come to you and our canine fitness coaches will spend 30 minutes working out 2 of your dogs side by side on our special, non-motorized treadmills.
$80/30 min
Packages
Our runs are available at discounted prices if you book more than one. Click for details.